Our Team
CiiA Chairman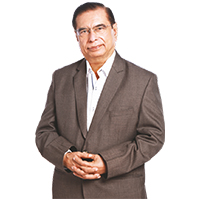 Rtn. Baldevkrishan Sharma
Mentored by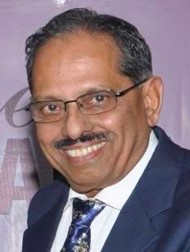 Dr. A. P. Jayaraman
Event Organising Committee (EOC)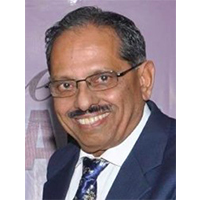 Dr. A. P. Jayaraman
(Nuclear Scientist, BARC, President STEAM Academy, Principal Scientific Advisor, HSNC University, CHAIR, National Centre for Science Communicators, et.al.)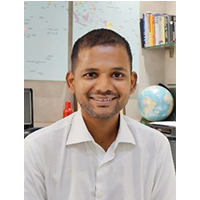 Dr. Arun Raaza
(Inventor, Innovator, Entrepreneur, Founder CEO of ARCOMM (India, UAE, Oman, South Africa), Director of R&D, Vels Institute of Science, Technology & Advanced Studies, Chennai, India.)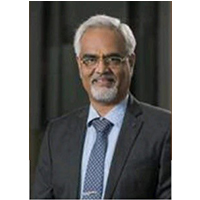 Dr. Ashish Panat
(Director, Innovations Incubation & Linkages SNDT WU)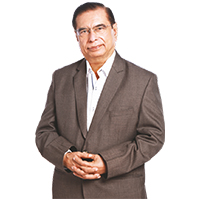 Mr. Baldevkrishan Sharma
(Chairman, CiiA, Managing Trustee: B S Marshalls Foundation, Chairman Emeritus: Marshalls Enterprise India Pvt. Ltd & Gratex Industries Ltd.)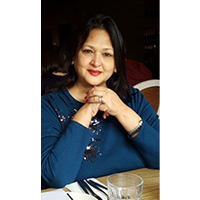 Rtn. Kavita Godbole
(Director: Kavex. Textile Designer & Garments exports since 3 decades: Manufacturer Exporter to Europe, Director Rotary : Child upliftment & women empowerment)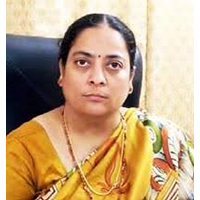 Dr. Kavita Laghate
Director Mumbai University IDEAS.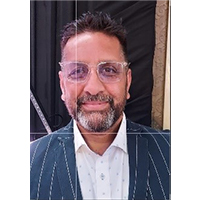 Rtn. Nimesh Sanghrajka
(CA, Director, KTEX NONWOVENS Pvt. Ltd. Entrepreneur: Manufacturer & Exports Business)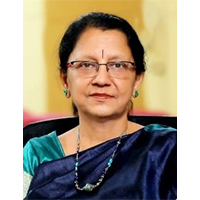 Dr. Padma V Devrajan
(Dean, Research & Innovation, ICT, Member of Board of Governors, ICT, Fellow of Maharashtra Academy of Sciences & Indian Chemical Society)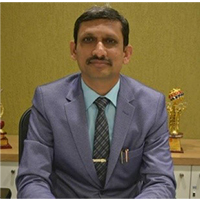 Dr. Rakesh Somani
(Dean at DY Patil Deemed University, School of Pharmacy)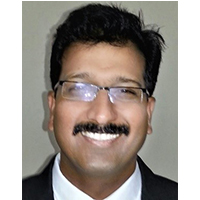 Dr. Samir Kulkarni
(Director, Innovations Incubation & Linkages, MU, & Director, National Centre for Nanoscience and Nanotechnology)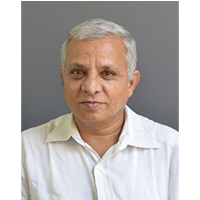 Mr. Shivaprasad Khened
(Former Director Nehru Science Centre, Mumbai, National Science Centre Delhi, Visvesvaraya Industrial & Technological Museum, B'lore, National Gallery of Modern Art, Mumbai & Bangalore)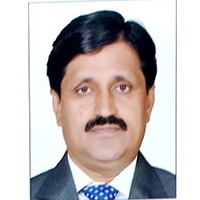 Prof. Dr. Suresh Ukarande
(Associate Dean, Faculty of Science & Technology, MU, Principal K J. Somaiya Institute of Engineering and Information Technology, Sion, Mumbai)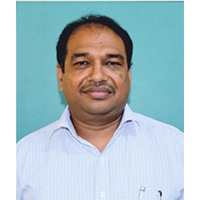 Mr. Umesh Kumar Rastogi
Director of Nehru Science Centre, Mahalaxmi, Mumbai. Very resourceful in connecting with a big student audience for CiiA, as well as with the academic world.
CiiA-Core Committee: Rotary Club of Bombay Worli
Rtn. Dipti Rajda
Rtn. Kavita Godbole
Rtn. Jayesh Ruparel
Rtn. Nimesh Sanghrajka
Rtn. Sachin Singhvi
The Selection & Screening Team - CiiA-2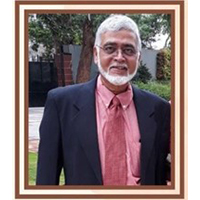 Rtn. Abbas Master
Masters in Construction Engineering from Atlanta USA. In India at Wockhardt as President of Projects, led Cluster development of Residential Projects in South Mumbai. Now retd, with Rotary for Social upliftment & with CiiA.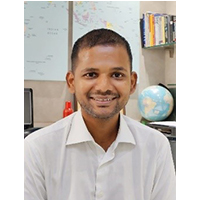 Dr. Arun Raaza
(Inventor, Innovator, Entrepreneur, Founder CEO of ARCOMM (India, UAE, Oman, South Africa), Director of R&D, Vels Institute of Science, Technology & Advanced Studies, Chennai, India.)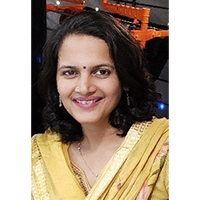 Dr. Kavita Pandey
MSc & Ph.D. in Bioanalytical Sciences from Mumbai University, has 12 years of experience & a passionate researcher. She excels in Bioprocess Technology, Functional foods, Probiotics, Prebiotics, Product development, Bioanalysis, and Pharmaceutics. She has 18 research publications and 2 book chapters to her credit.
Recently she received the STUTI grant from the DST, Government of India. She is a life member of bodies like AFSTI and SASNET-FF.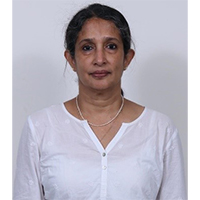 Mrs. Lata Chopra
Masters's degree in Pharmacy, Project Leadership, and Project Management experience across multiple regions including India, Singapore, and the UK. R& D Professional with technical leadership. Currently leading R&D with Reckitt Benckiser (RB). Led and oversaw new Product Development and Sensory/Consumer Research across multiple categories.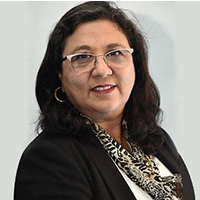 Mrs. Maharukh Rustamjee
has a Master's degree in Pharmacy from ICT, Mumbai, and a Certificate in Pharm Technology from the University of Ghent, Belgium. She is a pharmaceutical design scientist, idea innovator, and value builder with more than 35 years of experience in the industry. A technocrat and entrepreneur with core competency in formulation research and drug delivery system innovations, phytochemical-based healthcare products, intellectual property, and manufacturing. She is an inventor and has numerous patents to her credit. She is currently the Founder & Managing Partner of Amaterasu Life Sciences LLP.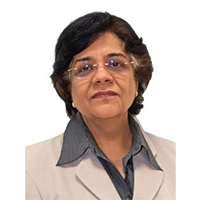 Dr.(Mrs) Parizad A Elchidana
Ph.D. in Pharmaceutical Sciences, Quality Management Systems, Business Management, and Computer Science. She has experience of over 36 years in the Pharma Industry starting with product development up to commercialization for global markets. She has a few patents & research publications to her credit. Currently, she is Principal Technical Consultant – Pharma at SciTech Centre which is ACG's R&D Affiliate and is a Director on the Board of IQGenX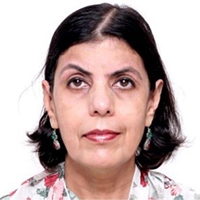 Mrs. Payal Surve
M.Pharm from UDCT (ICT), Mumbai, with specialization in Pharmaceutics. Currently working as Pharma Consultant. Have 35 years of work experience in the Pharma Industry. Worked as Head of Regulatory Affairs in Unichem and Senior Vice President of Regulatory Affairs in Micro Labs Pvt Ltd and assigned with Bristol Laboratories in the UK.
Honorary Roles: As a trainer for Pharma Teachers. As a visiting faculty at ICT for Industrial Pharmacy course for M.Tech and Ph.D. Students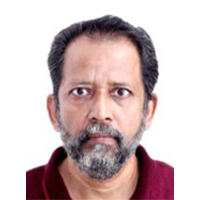 Mr. Pradeep G Surve
M. Pharm from UDCT (ICT), Mumbai, specialization in Pharmaceutics.
Expertise & Work Profile: M. Pharm from UDCT (ICT), Mumbai, specialization in Pharmaceutics. Currently, a Pharmaceutical Technical Consultant having 36 years of experience in the Pharma industry. Worked in the area of R&D Formulations with CIPLA, IPCA, FDC, Micro Labs, and JBCPL with the last assignment at Accutest Laboratories (contract research) as CTO-F.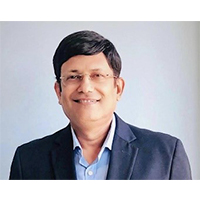 Mr. Procyon Mukherjee
BE Mechanical Engg. IIM Calcutta, after 35 years as an industries Expert & Consultant for Philips, Alcan, Hindalco, Novelis, and Holcim, currently Professor SBUP, Visiting Professor & Director of the Program Operations & Supply Chain Management at S.P. Jain Global & Visiting Professor SIOM.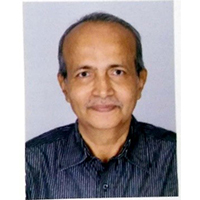 Mr. Raghavendra Raichur
B Tech (IIT-Bombay) Electrical Engg 1976. Managing Director, Technical Director & Design Engineer at SETO Teknolog Pvt Ltd 35 years Design and development of Plant wide data acquisition system for Nuclear power plant & Design and development of Test consoles for drive mechanisms used in Nuclear power plant. Presently Consultant for Instrumentation System Designs.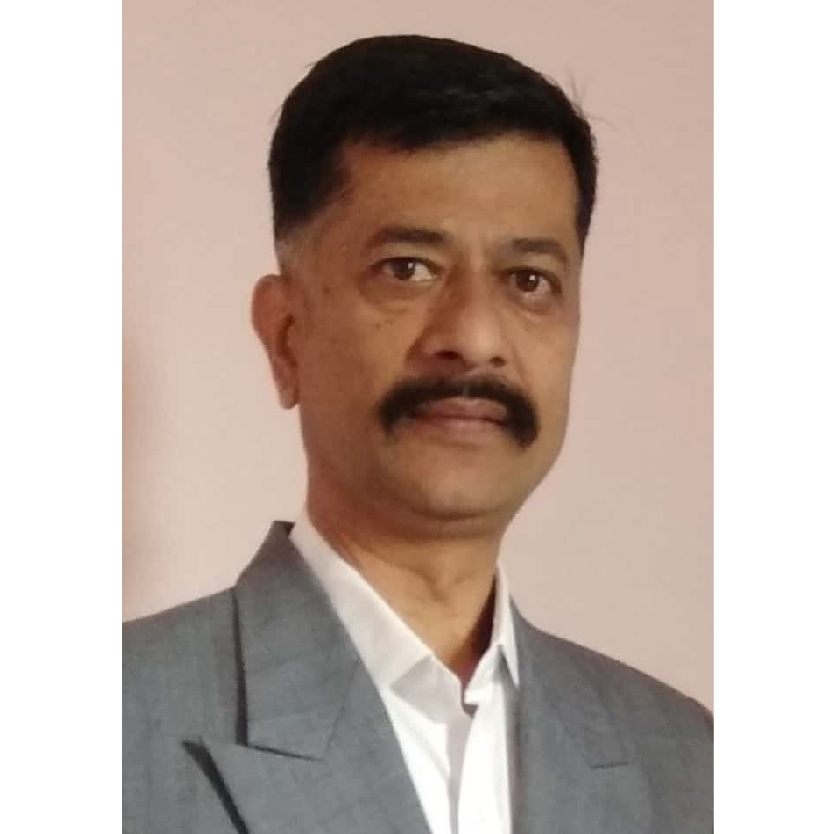 Dr. Ramesh Sawant
Vice-Principal, Sr Professor & HoD of Pharmaceutical Chemistry and Postgraduate Studies at Dr. Vithalrao Vikhe Patil Foundation College of Pharmacy, Ahmednagar. With 25 years of experience, he guides Ph.D. and M. Pharma students. He is a Registered Pharmacist with Maharashtra State Pharmacy Council.Dr.Sawant has many publications and prestigious awards to his credit, including a national level Dr. APJ Abdul Kalam Award for Scientific Excellence, Best Teacher Award, and many more.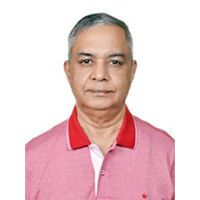 Rtn. Ratan Shah
IIT(B), holding top positions in the Corporate Sector now retired but actively involved in philanthropy & Social activities with Rotary & CiiA.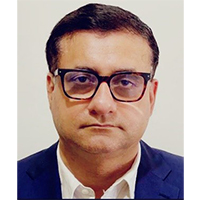 Mr. Samir Chawla
B.Tech. (Mechanical Engineering) from IIT-Kanpur and PGDM from IIM-Calcutta. He has 28 years of professional experience with financial institutions. He has been an entrepreneur and has worked in product development, client coverage, risk management & advisory roles.
Mr. Shashi Maudgal
IIT-Delhi, (B. Tech Chemical Engineering), IIM-Calcutta (Marketing & Finance), Harvard University: Advance Marketing Program. Recently retired as President Novelis Asia, (international appointments), Director, Aluminium Co. of Malaysia, Director, Tinplate Company of India Ltd (A TATA Group Co.)
Mr. Tarun Bhargava
IITK, B.Tech & Management graduate with nearly 3 decades of business experience with Indian Corporates in telecom, retail, infrastructure and renewable energy sectors.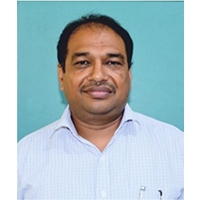 Mr. Umesh Kumar Rastogi
Director of Nehru Science Centre, Mahalaxmi, Mumbai. Very resourceful in connecting with a big student audience for CiiA, as well as with the academic world.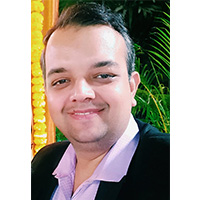 Mr. Vikram Sharma
Infrastructure application engineer with over 17 years of IT experience, Expert at designing and implementing IT solutions. Science Graduate from Mumbai University
Pre-Selection Screening Team
Mr. Ajay Soni
B.Com. GNIT Computer Software Engineering in Distinction, Programmer, 25 years as IT Head, Design Dept & Vice President at Marshalls Enterprise India Pvt. Ltd and Gratex Industries Ltd.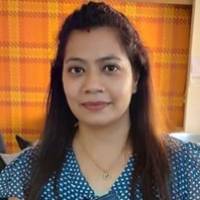 Ms. Poonam Chauhan
Post Graduate in HR Management, Admin. & Legal. AGM, HR Head, Legal & Administration, 20 years' experience.
Distinguished Panel of Jury - CiiA-2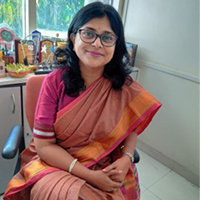 Dr. Anuradha Majumdar
B Pharm, M Pharm, Ph D (Tech) in Pharmacology
Former Dean, Faculty of Science and Technology, University of Mumbai. 48 Research Publications, 5 Patents, 1 Book published, 64 National & International Presentations
Former member of the University of Mumbai Senate, Management Council, Academic Council, Chair of Faculty (S & T) etc. Ongoing International Transdisciplinary Project: Microplastic Pollution from Ports and Shipping Activities in the Indo-Pacific: Potential Risks and Mitigation Strategies, Collaborator, University of Tasmania, Australia, Funding Authority, Dept. of Foreign Affairs, AIIPOIP, Second Grants Round 2021-22
Currently. Dr Anuradha is an Associate Professor of Pharmacology, at Bombay College of Pharmacy, Kalina, Mumbai since 1999 & an ongoing Recipient of the Cipla Innoventia Project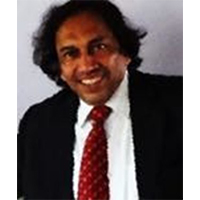 Dr. S S Barve
Deputy Director. KET's Scientific Research Centre. V.G. Vaze College Campus,..Director, Scientific Research Centre working in the area of Molecular Biology, Analytical Science, Plant Biotechnology, Microbiology, Animal Biotechnology, Cosmetology and applied research since the past 30 years.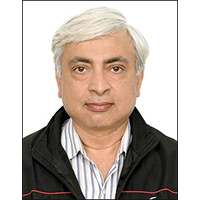 Mr Hemant Gupta
Mr. Hemant Gupta is with Citibank in key positions for 26 years, joined BSE's Sammaan, a Startup to help companies implement CSR effectively. He created a CSR platform which was launched as National CSR Exchange in 2022. Currently working on launching SSE(Social Stock Exchange) at BSE. He has taken over as MD of BSE's Tech Incubator / Accelerator called Zone Startups India and is actively leading several Accelerator programs including empoWer – India's first Women focused Startup Accelerator.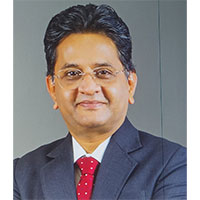 Rtn. Sandeep Shah
Chartered Accountant & Managing Partner of N. A. Shah Associates LLP. He has over 38 years of experience encompassing the provision of Assurance and Corporate services to diverse range of industries. He is engaged with Institute of Chartered Accountants of India as member of: Shield Panel formed by Research committee for 'ICAI Awards for Excellence in Financial Reporting' & Panel of Technical Reviewer formed by FRRB.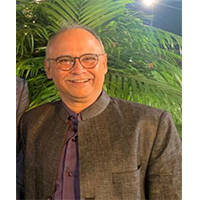 Mr Sandesh Kirkire
Mr Sandesh Kirkire is an Engineer with a Master's in Management Studies. He has about 25 years of experience in financial services covering a wide gamut of areas of Corporate Finance, Investment Banking and General Management.
Out of the 20 years at Kotak, he was at Kotak Mahindra Asset Management Company for 15 years , first as a Fund Manager & then its CEO for over 9 years. He is a recepient of several Awards both as a Fund Manager as well as a Business Leader. He teaches finance at JBIMS.
Mr Sandesh Kirkire is also an Angel investor, mentors startups and is a passionate Philanthropist.
CiiA - Staff
Mr. Krishna Kumar
CiiA Mission Promoter.
Mr. Gautam Digaskar
CiiA Mission Officer.
Ms. Amarpreet Kaur
CiiA Mission Officer (Admin).
Mr. Deepak Negi
CiiA Mission Officer Social Media and Admin Support.
Mr. Nikhil Belnekar
CiiA Event Coordinator and Astro Genesis Research Officer.